National Drive Electric Week
Groton, CT
Sep 15, 2016
Day:
Thursday, September 15, 2016

NOTE: this event has already happened

, find current-year events on the Attend page.
Location:
Groton, CT Groton

Event Report
New England Electric Auto Assn, teaming with Navy NAVFAC, hosted the event on the Navy Base. Public access was limited but open to all on-base personnel. Eight personal EVs/ PHEVs were able to participate and owners were able to share their EV experiences.

Approximately 1,000 sailors and civilians filled the auditorium to capacity for general training that ended with 15 minutes presentation on EV 101 basics. Many left through the front entrance and on to Dealey Plaza where they were able to talk with owners about their experiences with EVs. The all-electric Teslas attracted quite a bit of attraction as well as the BMW I3 Rex and Ford C-Max Energi, both plug-in hybrids.

All participants were glad that the event took place, glad to see the cars on display and to talk with owners.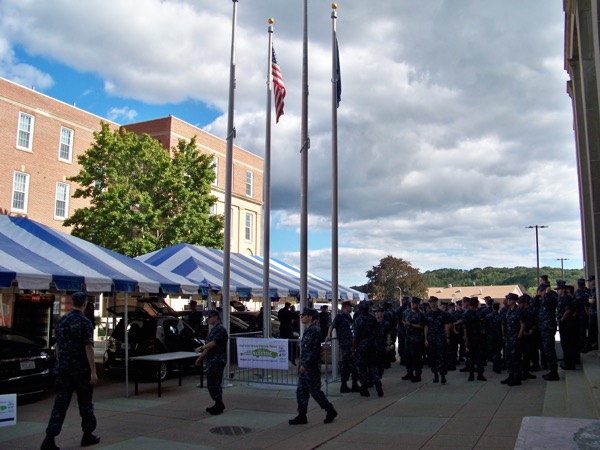 photo by: Dave Oliveria


There were nine personally owned EVs/ PHEVs parked as a static display on Dealey Plaza at Navy SUBASE Groton. This picture was taken shortly after sailors finished general training that ended with a 15 minute EV 101 presentation.
Event Description
In the News…