National Drive Electric Week
Saskatoon, SK
Sep 17, 2016
Day:
Saturday, September 17, 2016

NOTE: this event has already happened

, find current-year events on the Attend page.
Location:
Saskatoon, SK S7K0X8

Event Report
With the largest EV gathering in Saskatchewan history the Saskatoon, Saskatchewan this event was informative and offered significant value to the residents of Saskatoon. We had 10 electric vehicles and a zero motorcycle electric bike on site for viewing and exploration.

We had approximately 175 people drawn the site hosted by local sponsors, Peavey Mart! The City of Saskatoon Mayor, Don Atchinson along with 23 others who attended signed up for rides and experienced the different makes and models. For all attendees, the giveaways and conversations were appreciated!

The people of Saskatoon learned more about the advantages of driving electric cars with the help of the drivers and event representatives! It was a really great event:)!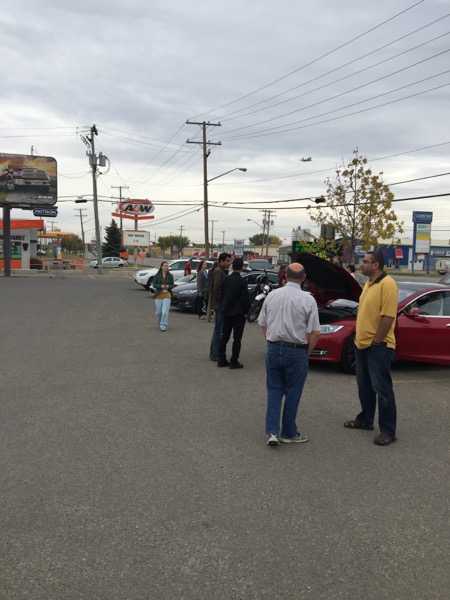 photo by: James Dennis


Tesla Model S, Electric Toyota Rav 4, Tesla Roadster, Zero Motorcycle
Event Description