National Drive Electric Week
Scottsdale, AZ
Sep 17, 2016
Day:
Saturday, September 17, 2016

NOTE: this event has already happened

, find current-year events on the Attend page.
Location:
Scottsdale, AZ 85250

Event Report
We have our event at McDonald's, Scottsdale Pavilions, Scottsdale, AZ. It it the longest running car show in AZ; open for car displays every Saturday year round. We make reservations each year for the event and they graciously accommodate us. The weekly car show attracts thousands of car enthusiasts so we always have plenty of spectators.I recommend other organizations to display at on-going car shows since the hard work is already done and spectators are plentiful. This year we had 49 entries from home built conversions to Teslas and everything in between. Once everyone was parked and placards filled and placed, it was smooth going. Can't wait till next year.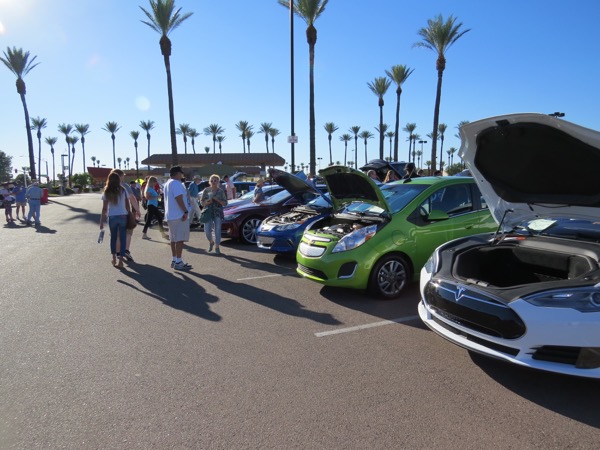 photo by: Sam DiMarco


Too many to ID. Most are spectators.
Event Description