National Drive Electric Week
Jacksonville, FL
Sep 16, 2016
Day:
Friday, September 16, 2016

NOTE: this event has already happened

, find current-year events on the Attend page.
Location:
Jacksonville, FL 32209

Event Report
Approximatley 55 people attended the Jacksonville, FL Drive Electric Lunch-n-Learn event and over half were EV drivers. A variety of cars were on display, but the Tesla X was the most popular attraction with its gull wing doors. Our lunch and learn presentation focused on making current EV owners ambassadors and arming them with facts to counter common myths and misinformation about EV's.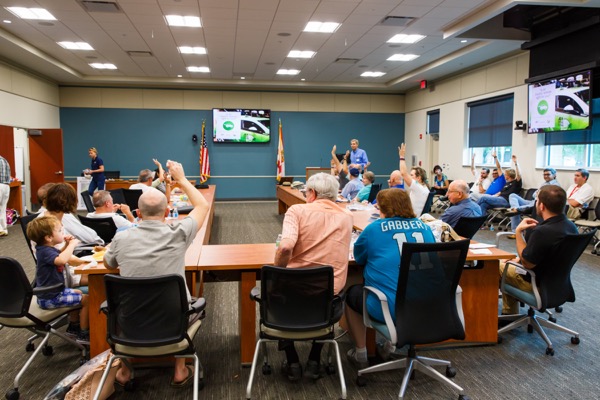 photo by: Laura Evans, Photographer


Group photos of lunch presentation - Peter King, JEA is the speaker.
Event Description
In the News…