National Drive Electric Week
Neenah, WI
Sep 14, 2019
Day:
Saturday, September 14, 2019

NOTE: this event has already happened

, find current-year events on the Attend page.
Location:
Neenah, WI 54956

Event Report
Event highlights:
Nissan LEAF, 2 Model S, 3 Model 3, Mitsubishi i-MiEV, Chevy Bolt, and a Prius Prime
Excited EV owners and excited EV learners!
A beautiful park and great weather
2 organizations tabling: RENEW Wisconsin and PopEarth
Ride with RENEW bike tour featured stop
Pizza lunch!


We had a great time!! People walked away saying, "I need an electric car now!" so it was a job well done.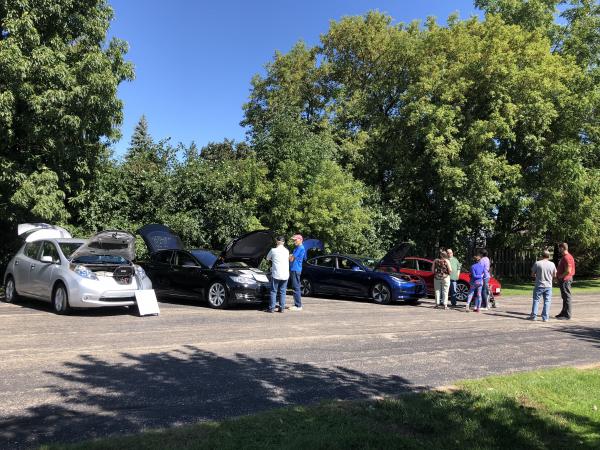 photo by: Jane McCurry, RENEW Wisconsin


Vehicles left to right: Nissan LEAF, Tesla Model S, Tesla Model 3, Tesla Model 3. People in photo: Dan Fiedler, Lynn Stroede, Josh McDonald
Event Description