National Drive Electric Week
Hattiesburg, MS
Sep 14, 2019
Day:
Saturday, September 14, 2019

NOTE: this event has already happened

, find current-year events on the Attend page.
Location:
Hattiesburg, MS 39401

Event Report
We had 18 vehicles and 32 participants registered going into the event. We ended up having at least 25 vehicles participate and over 75 individuals at the event. Turnout was great! Local television station covered the event and most folks showed up before the event began and stayed until the end. We had representatives from local utility companies present as well as 2 dealerships with an electric vehicle on display.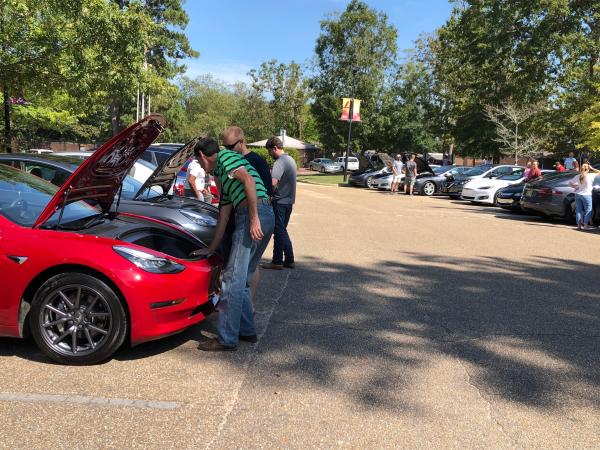 photo by: Deborah Hazel


A variety of electric vehicles on display at the National Drive Electric Week event in Hattiesburg, Mississippi. Owners and enthusiasts discuss topics ranging from ownership to legislative challenges facing the community.
Event Description