National Drive Electric Week
Charlotte, NC
Sep 18, 2019
Day:
Wednesday, September 18, 2019

NOTE: this event has already happened

, find current-year events on the Attend page.
Location:
Charlotte, NC 28285

Event Report
This was the City of Charlotte's largest and most successful National Drive Electric Week event yet. This year the City partnered with the Centralina Clean Fuels Coalition and sponsored by Nissan North America and Duke Energy. The event was held downtown and encompassed the entire length of the Levine Ave of the Arts. Hundreds of participants visited "Electric Avenue" where they were introduced to a multitude of electric vehicles and were able to able to learn about the City's Strategic Energy Action Plan from Assistant City Manager Angela Lee. It was an electrifying day filled with sunshine, great music, and glimpse into the changing world of sustainable transportation options.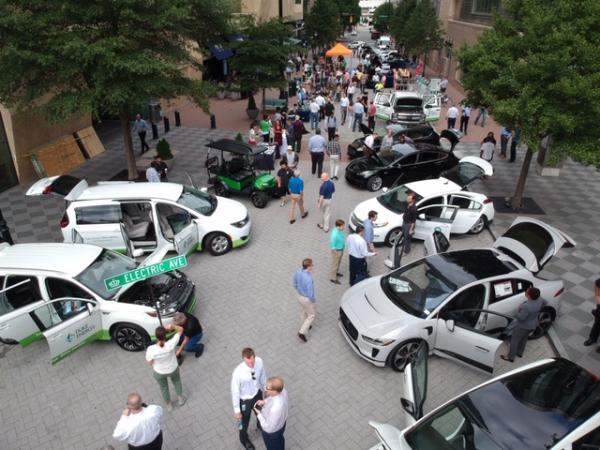 photo by: Andrew Wojton


Charlotte's "Electric Avenue" National Drive Electric Week event with vehicles and community organizations.
Event Description
In the News…