National Drive Electric Week
Newark, DE
Sep 11, 2018
Day:
Tuesday, September 11, 2018

NOTE: this event has already happened

, find current-year events on the Attend page.
Location:
Newark, DE 19716

Event Report
The event, sponsored by the Delaware Sierra Club, the University of Delaware, and the Delaware Clean Cities Coalition, had three components: an electric vehicle display, vendor tables, and presentations on electric vehicles and clean transportation. In total, the event had six vehicles on display, five vendors, and eight presentations. As the event was held in the Trabant Student Center at the University of Delaware, attendees included students, parents, faculty, and members of the public.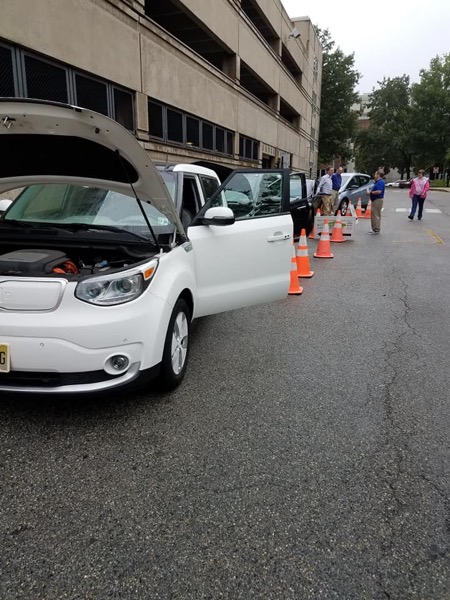 photo by: Kathy Harris, DNREC


Electric vehicles on display! Pictured: Kia Soul EV, Tesla Model 3, Chevy Bolt, Tesla Model S.
Event Description