National Drive Electric Week
Murray, UT
Sep 16, 2017
Day:
Saturday, September 16, 2017

NOTE: this event has already happened

, find current-year events on the Attend page.
Location:
Murray, UT 84107

Event Report
Biggest Event by Far. I would say 500 people in throughout the day, most stayed for 2-3+ hours of the 4 hour event. We had about 22 Speeches covering everything from Native Americans for Clean Air to what Rocky Mountain Power is doing for workplace charging and a charging corridor through Utah. Food and drinks totaled over $1800. We gave away $8000+ plus in Prizes including a Pedego Interceptor E-Bike from Rocky Mountain Power. Other than the Bike, the Event was funded by Tim Dahle Nissan of Muray, Nissan of North America and Utah LEAF Fans 100% Electric Facebook Group. Tesla, BMW and Chevrolet were represented.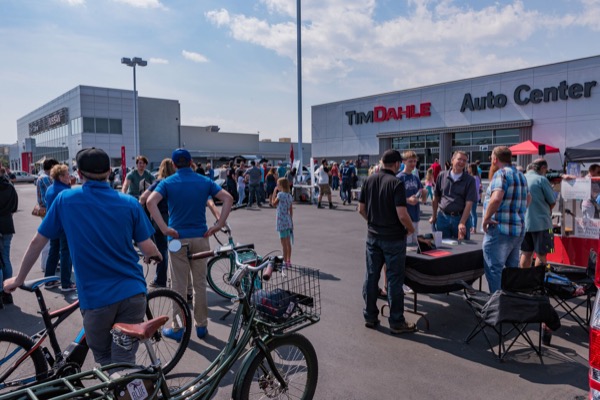 photo by: Kent Sheltom


This is a Picture showing a good idea of Attendance. More pictures to come!
Event Description