National Drive Electric Week
San Diego, CA
Sep 17, 2016
Day:
Saturday, September 17, 2016

NOTE: this event has already happened

, find current-year events on the Attend page.
Time:
10:00 am - 3:00 pm
Location:
Qualcomm Stadium
9449 Friars Rd
San Diego, CA 92108

Event Report
SDG&E's fourth annual Electric Vehicle Day saw the largest gathering of electric cars in the San Diego region's history with 1,100 people attending and 792 test drives in the latest electric drive transportation technology. More than 165 local electric vehicle drivers had the opportunity to bring their own cars to the event, put them on display, and network with fellow residents interested in driving the cars. SDG&E hosted the event as part of National Drive Electric Week and along with Center for Sustainable Energy, Cleantech San Diego, Plug-in America, Sierra Club, and the Electric Auto Association, and provided information on Power Your Drive, electric vehicle rates, incentives and charging.
Event Description
All attendees and volunteers are required to wear face masks whenever they are within six feet of another person at all National Drive Electric Week 2022 events. Please see this information about how to improve how your mask protects you. For more information, see our in-person event safety requirements.
Electric Vehicle Day - San Diego
A National Drive Electric Week EventNow Located at Qualcomm Stadium


FREE AND OPEN TO THE PUBLIC!
Experience the excitement of driving electric at this one-day opportunity to see why so many San Diego residents are making the switch to electric vehicles. With a range of EVs on the road, there is an electric car for every lifestyle.

Bring the family! Kids will love driving mini-electric cars on the Safe City course, presented by the San Diego Fire Rescue Foundation.
Already own an EV? Come put your car on display and talk to attendees about why you love driving electric. This is the ideal event to meet with other local EV drivers, and the first 100 EV owners to arrive will receive a free food voucher!
Electric Vehicle Day will also feature a test ride route for electric bicycles, exhibitors, fun activities for the kids, a DJ, and some of the best food trucks in San Diego!

Over 30 electric vehicle makes and models will be available for test drives
The first 100 attendees to take a test drive will receive a free food voucher!
Displays and demonstrations

See how easy it is to charge an EV at home and at public stations

Learn about SDG&E's new EV charging station program for apartments, condos, and workplaces

Get info on state and federal EV incentives
Talk to EV owners who have made the switch
Find out why San Diego is adopting EVs at such a high rate
Learn about solar power and home energy efficiency
Get more details by reading our Frequently Asked Questions

Sponsors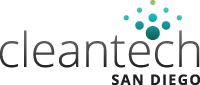 Registered Attendees
There are currently 1122 attendees registered.
Owners of These Vehicles Have Registered To Attend
| | |
| --- | --- |
| Vehicle | Registered |
| Nissan Leaf (2011-2017) | 45 |
| Chevrolet Volt | 20 |
| Tesla Model S | 20 |
| Chevy Spark EV | 12 |
| Fiat 500e | 11 |
| BMW i3 REx | 7 |
| BMW i3 | 6 |
| Tesla Model X | 5 |
| Toyota RAV4 EV (2012 and later) | 5 |
| EV Conversion | 4 |
| Ford Fusion Energi | 4 |
| Kia Soul EV | 4 |
| Ford C-MAX Energi | 3 |
| Volkswagen e-Golf | 3 |
| Ford Focus Electric | 2 |
| Mercedes-Benz B-Class Electric Drive | 2 |
| Mitsubishi i-MiEV | 2 |
| Other Plug-In Vehicle | 2 |
| Smart fortwo electric drive | 2 |
| Zero Motorcycle | 2 |
| Ford Ranger EV (1997-2003) | 1 |
| Think City | 1 |
| Toyota Plug-in Prius | 1 |
| Volvo XC90 AWD PHEV | 1 |
| 24 Models | 165 |
Registered attendees report 2,639,793 electric miles driven.
In the News…