National Drive Electric Week
Morristown, NJ
Sep 10, 2016
Day:
Saturday, September 10, 2016

NOTE: this event has already happened

, find current-year events on the Attend page.
Location:
Morristown, NJ 07960

Event Report
This was a good year in that we had a tremendous number of families come see us today. The event is held right in the heart of a very trendy area of Morristown NJ so even people walking by can't miss us. We had local stores along our street promoting us as well.

The BMW dealer had 19 test drives in i3s, he could have had more but we ran out of time. There was a line of people waiting at one point - and those that drove some asked the dealer to call them. Visitors were everywhere looking at all of the cars.

Our key EV draw was the 1917 Detroit Electric Model 68, a bright red Model X, BMW i8 and 2 BMW i3s for test drives as well as the owner cars that had visitors checking them out. Press was on site interviewing the drivers and some visitors.

The non-profit sustainable partners I had with me, like Sustainable Morristown had very busy tables. This year was a fun NDEW, everyone had fun, lots of genuine smiles and electricity in the air. Looking forward to next year.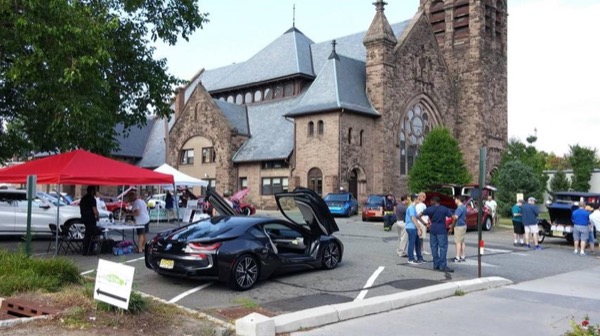 photo by: Chris Neff


BMW i8 (middle), 1917 Detroit Electric (far right), Tesla Model X, BMW i3s (Solar Orange and Protonic Blue), BMW xDrive40e Performance (White), Tesla Model S (red)
Event Description
In the News…