Day:
Saturday, September 28, 2013

NOTE: this event has already happened

, find current-year events on the events page.
Time:
1:30 - 3:30 PM
Location:
Marshall Auto Body
22300 W Bluemound Road
Waukesha, WI 53186

Sierra Club - John Muir Chapter will celebrate National Plug-In Day with an Awards Ceremony and EV Expo Event September 28, 2013 from 1:30-3:30 PM at Marshall Auto Body, 22300 W Bluemound Road in Waukesha, Wisconsin.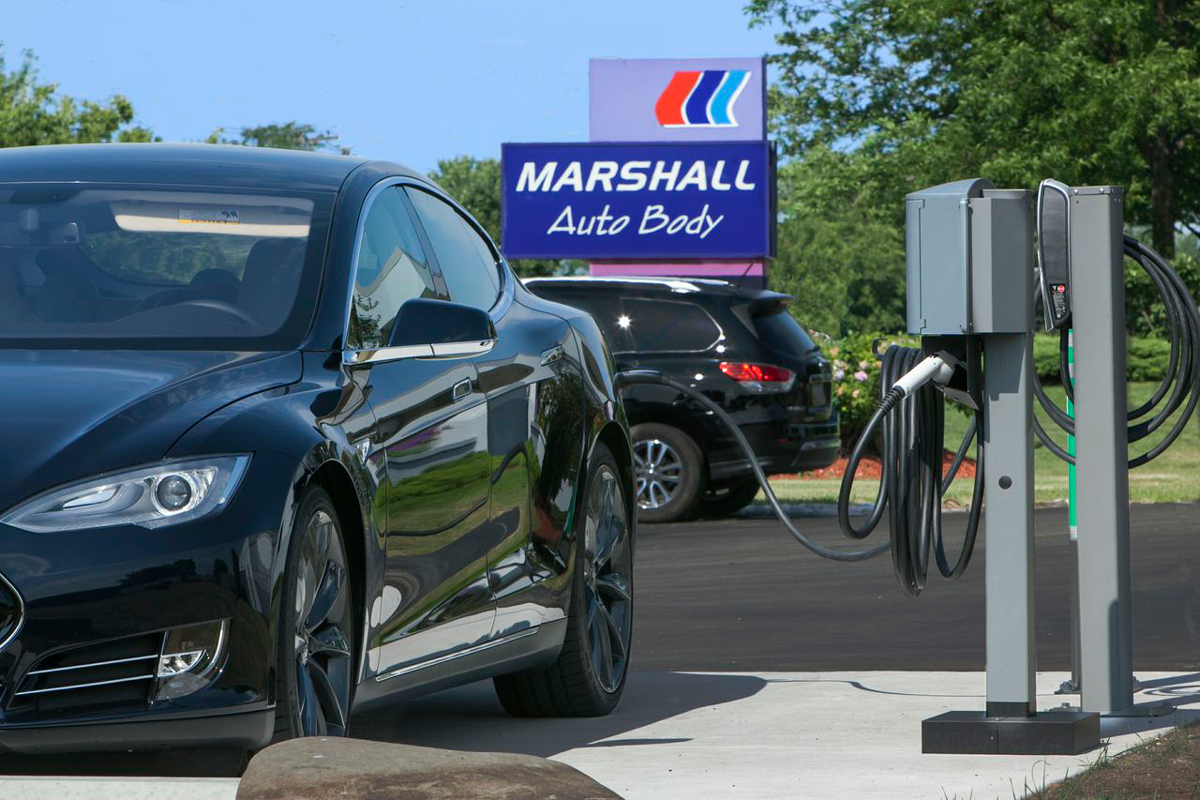 We will give clean transportation leadership awards to Marshall Auto Body (for being an electric car charging site, investing in solar, and co-owner's investment in a Tesla); to Electric Charge Mobility (Dave Hansen, for promoting EV's and selling charging stations), and the Milwaukee Office of Sustainability (for promoting various forms of clean transportation and installing electric charging stations at public sites). The awards ceremony will be held outside, and attendees can walk, bike or drive to the event and park onstreet, at Marshall Auto Body, or at Plastic Surgery Associates across the street. Following awards, working to line up a local EV dealer would be willing to offer test drives of the Leaf, Volt, or even Tesla for interested attendees for an hour. Other EV owners are welcomed to join us for this exciting event!

There are currently 38 attendees registered.
| | |
| --- | --- |
| Tesla Model S | 3 |
| Chevrolet Volt | 2 |
| Nissan LEAF | 2 |
| Other | 2 |
| Ford Focus Electric | 1 |
| 5 Models | 10 |
Registered attendees report electric miles driven.